William Schowengerdt | Death notice | news-gazette.com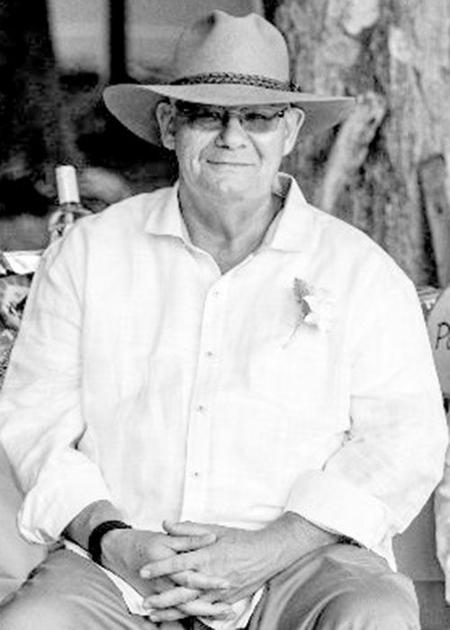 Champaign – William Bernie Schowengerdt, 73, of Champaign passed away peacefully at home on Sunday, September 26, 2021, surrounded by his family.
A private family funeral with Masonic Rites was held for Bill on Thursday, September 30, at the Owens Funeral Home, with Reverend Matt Matthews. Bill was buried next to his parents and grandparents at Mt. Hope Cemetery in Champaign.
Bill was born on June 12, 1948 to Dr. William H. and Helen B. Schowengerdt in Champaign. He married Catherine DeChant in Bloomington on January 3, 1976.
He is survived by his wife, Catherine; three daughters, Kate (Christopher) Rogers of Savoy, Christine (Alex) Mendoza of Seattle and Cassandra (Kyle) Edmund of Champaign; three grandchildren, Adeline, Greyson and Harrison Rogers of Savoy; one brother, Daniel E. (Jane Welch) Schowengerdt of Minnetonka, Minn .; one sister, Cathyrn L. Schowengerdt of Champaign; a nephew, John William Schowengerdt of Minnetonka; and a cousin, Marilyn (Auggie) Egger from Springfield.
He was killed by his parents and the beloved family dogs Zeke, Amy and Holly.
Bill grew up in Champaign and met his wife while attending Illinois College in Jacksonville. After graduating, they eventually returned to Champaign, where they raised their daughters. Bill had a career in the Long-Term Care Division of the Illinois Department of Public Health, working to ensure compliance with state and federal long-term care regulations.
Bill was a calm, unwavering and strong presence to his family. Kind and sentimental, patient and loyal, a selfless provider and our family historian. A man of few words, unwavering in his love, always striving to provide for us and provide us with life experiences that were important to him.
Bill was a man who appreciated the simple pleasures of life, and most importantly, the relaxed, laid-back time with his family. He loved beaches, kites, fishing, hats, orchids, pennies, grain markets, a home and his daughters. He looked forward to harvesting every year, stubbornly waiting for this year's corn crop to arrive on September 25.
Bill loved taking his family to Michigan, a tradition from his childhood. He spent every summer playing in the sand, throwing his daughters into the waves as children and teaching them how to fly single-line kites. When the girls were all too old and / or too cool to hang out with Dad, he learned how to fly acrobatic kites, a hobby he really enjoyed. Over the years, the husbands and children of the girls have become a part of Michigan's special moments.
The 'big boy' kite graduation ceremony brought fun and joy not only to Bill and his family, but also to his friends and passers-by on the beaches as he and Cathy roamed this country. Michigan to the Atlantic, Pacific and Gulf of Mexico, always looking for a perfect beach or terrain to fly.
Bill is the daddy of Adeline, Greyson, Harrison and a little girl who is still growing up to find her way into this world. They were everything to him and he will continue to be with them in their hearts every day.
Most importantly, Bill had been a devoted husband for 45 years, always thinking about the things he would like to do for Cathy. Her daughters remember many conversations over morning coffee in the backyard, on the Michigan cliff, and before family events, with her priority. Even in his last days, he wanted to make sure she was okay.
Bill was a graduate of Illinois College, where he was a fellow of the Sigma Pi Literary Society. He was a member of Western Star Lodge # 24 AF & A.M., Illini Shrine Club and Ansar Shriners.
Bill was a longtime blood donor and a strong supporter of local businesses and Shriners Hospitals for Children.
In lieu of gifts, donations can be made to Shriners Hospitals for Children-St. Louis, the Champaign County Humane Society, or the University of Illinois Small Animal Veterinary Clinic Emergency Services.
Instead of flowers for the family, consider adding an orchid to your home and think of Bill or find a perfect day with a 4 mph wind and …
Go play kite.
Condolences can be offered at ownsfuneralhomes.com.