The town of Sipalay named the capital of PH kite tourism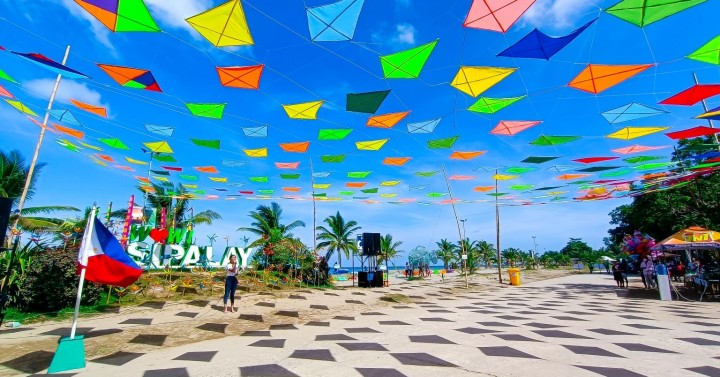 THE CITY OF BACOLOD – The city of Sipalay in Negros Occidental has been declared the kite tourism capital of the Philippines as it holds its 8th Burangoy Kite Festival over the weekend.
The plaque, which was conferred by the Kite Association of the Philippines (KAP) led by its president Orlando Onkingko, was presented Monday by Tourism Supervisory Officer Jerick Lacson to Mayor Maria Gina Lizares at the Government Center.
"The KAP confers on the city of Sipalay the title of 'Kite Tourism Capital of the Philippines' in recognition of its enduring commitment to promoting the traditional Filipino culture of kite flying as an annual tourist activity," reads the plaque dated March 31, 2022.
Governor Eugenio Jose Lacson told the Philippine News Agency (PNA) that the statement is an affirmation of the city's efforts to promote sustainable tourism by presenting the kite festival as a family activity, the kite as an eco-friendly sport and kite making. as a place to promote local arts and culture.
"Most importantly, the kite itself is our symbol of hope to fly high and recover from the impacts of the Covid-19 (coronavirus) pandemic and Typhoon Odette," he said.
Lacson added that the latest recognition received by the city is a challenge for stakeholders "to strive, innovate, be better and improve" the image and quality of Sipalay as a tourist destination. .
This year's Burangoy Kite Festival, which was part of parallel activities to the 21st anniversary of the city's charter, was the first after its two-year suspension due to the Covid-19 pandemic.
The kite shows ran from March 30 to April 3 while the actual competition took place on March 31 at Poblacion Beach.
For the second time, the festival featured colorful and unique kites made of various materials except plastic, in support of the local government's "plastic-free policy".
The annual Sipalay Kite Festival is the overall winner of the Best City Tourism Event (Sport) category of the Pearl Awards 2018 organized by the Association of Tourism Agents of the Philippines and the Ministry of Tourism.
Its official name "Burangoy" was coined from the words "burador" or kite, and "barongoy", a local term for flying fish. (NAP)