The kite string claims another life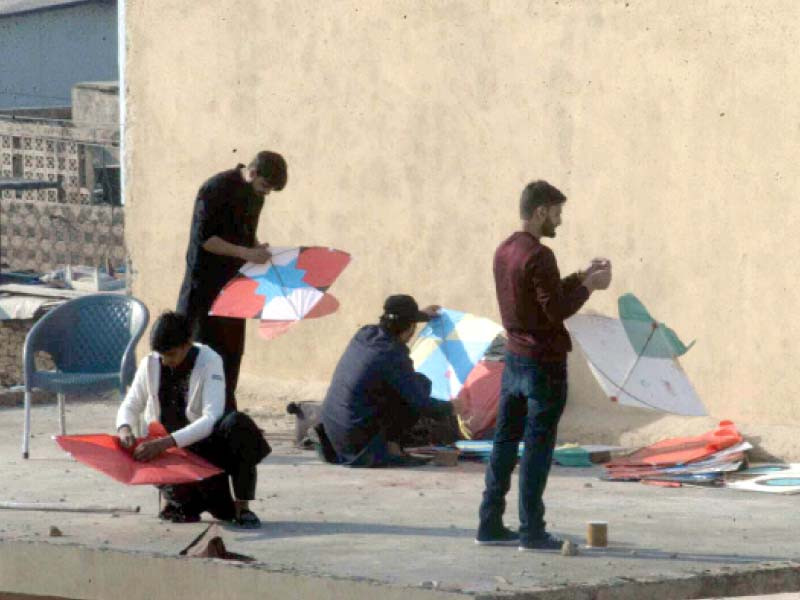 LAHORE:

Despite strong claims of a zero-tolerance policy by the government against kite-flying, another teenager died after being sliced ​​by a kite string while traveling on a motorbike in the Misri Shah area on Monday .
The teenage motorcyclist has been identified as Mobeen Kashif. The victim had left his home to get food from a nearby store. As he reached near Na-Khuda Chowk, a kite string ran over his neck, badly severing his jugular vein. He fell and received fatal injuries.
The victim was rushed to Mayo Hospital in Lahore but died en route due to excessive bleeding. The delay in first aid also proved fatal.
Lahore Capital Police Officer (CCPO) DIG Bilal Siddique Kamyana, as usual in such cases, learned of the incident and ordered SP Sadar Division to carry out a new departmental investigation against the SHO Deputy Inspector Misri Shah Khurram Shehzad after suspending him.
He also sent a letter of explanation to the SDPO Misri Shah Hassan Aziz.
In addition, Lahore Police Chief also sent a letter of dissatisfaction to SP City Akhlaq Ullah Tarar.
The CCPO said there was zero tolerance on the kite and that action would be taken against the police and officials concerned if precious lives were lost due to the kite.
Lahore Police Chief Bilal Siddique Kamiana has called on parents to keep their children away from illegal and dangerous kite flying activity.
Over 2,770 cases of kite flying law violations have been recorded this year and thousands of kites and stings have been recovered from defendants this year, while as many as 686 FIRs have been recorded against kites this month, the Lahore police spokesman added. .
Earlier, Inspector General of Punjab Police Rao Sardar Ali Khan immediately learned about the death incident and requested a report of the incident from CCPO Lahore.
He said kite prevention should be ensured in all cases and concrete measures should be taken against this dangerous game in collaboration with the district administration and civil society.
Further, by order of IG Punjab, the concerned SHO has been suspended while clarifications have been sought from the concerned DSPs and SPs.
IG Punjab, while giving instructions to field workers, said a zero tolerance policy should be adopted on kite flying incidents.
In this case, the negligent agents will be held responsible and the surveillance agents of the area where the kite will take place will be held responsible.
He added that a special crackdown should be taken against kites on weekends and that immediate legal action should be taken against kites as well as kite makers and sellers.
He also insisted on the need for a vast campaign of sensitization on the legal sanctions and the prejudices related to this dangerous game.
Published in The Express Tribune, May 30e2022.