Teller County news in brief | Pikes Peak Courier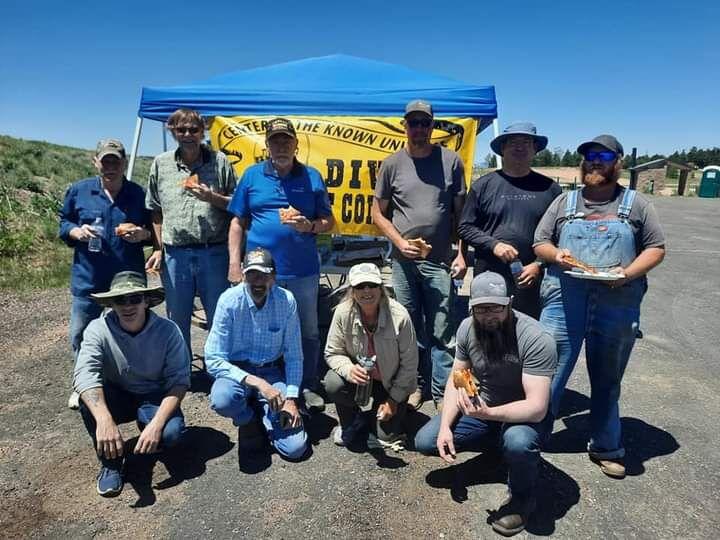 Divide Chamber of Commerce sponsors cleanup day
Divide's Chamber of Commerce hosted a freeway clean-up day on June 12. The chamber, in collaboration with Tregos Xtra Storage, Waste Management and Focus on the Forest, cleaned up garbage and debris along US 24 at Divide. The event was a success, with volunteers nearly filling a 20 yard dumpster during the morning cleanup.
Volunteers gathered at Divide Hayden Park to pick up safety vests, gloves, trash bags, buckets and tongs before setting off on canvas on both sides of the freeway. A pizza from McGinty's Wood Oven Pub and cold water provided by Lee Taylor's Edward Jones were served at the end of the event.
"Not only is the pavement cleaner, new friends have been made as well as a new pride in showcasing our beautiful community," the chamber said in a statement.
The Chamber wishes to make this an annual event.
The Chamber hosts a free family event, called The Great Divide Kite Flight, from 9 a.m. to 1 p.m. on August 21 at Divide Hayden Park. This annual event offers free kites to children under 12 as well as assistance in flying their new kite throughout the park. Snacks will be provided.
Find details on the chamber's website at Dividechamber.org or the Divide Colorado Community Facebook page at facebook.com/Divide-Colorado-Community-100549402079324.
• • •
Education Updates
• Maxell Enger, of Woodland Park, graduated with a Masters in Geographic Information Science from Clark University in Worcester, Mass.
• Clara Swart, of Woodland Park, was named to the Dean's List of Spring at Emerson College in Boston.