Preparatory football: Anniston's Kite, Piedmont's Hayes and Smart finalists for the ASWA awards | High school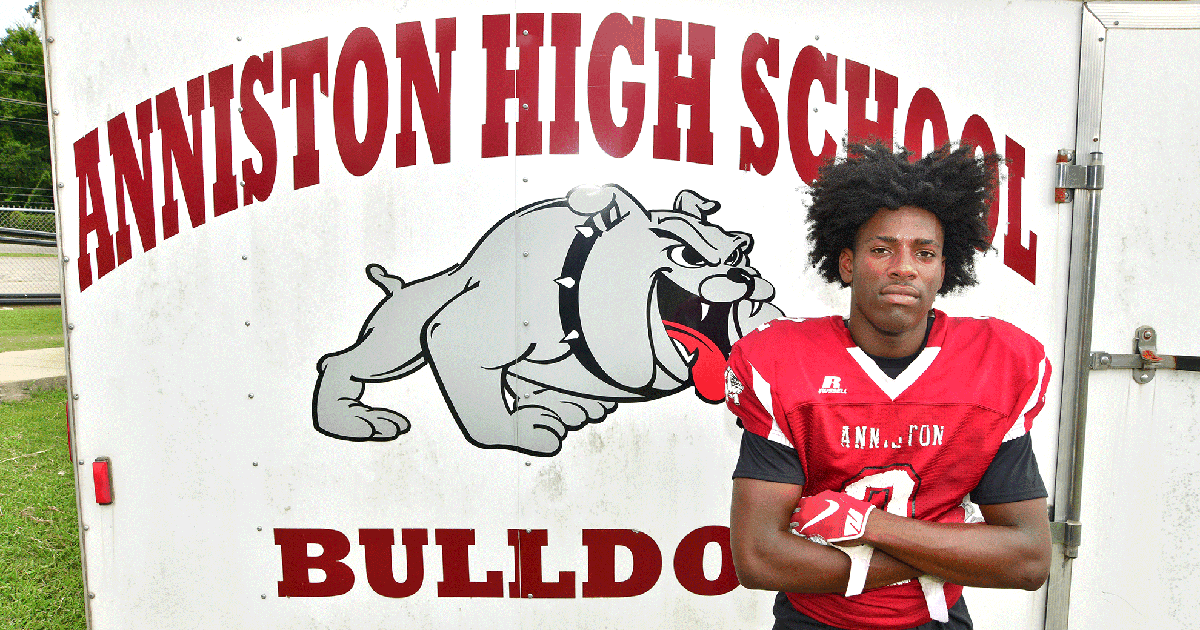 Anniston's Antonio Kite and Piedmont pair Jack Hayes and Landon Smart are finalists for the Alabama Sports Writers Association's Best Football Awards, the association announced today.
Kite, an outstanding defensive back and signing Alabama, is one of three Class 4A finalists of the year. He was an All-State First Team during his two seasons of college football at Anniston.
Hayes, Piedmont's third-year starting quarterback, is a finalist for 3A of the Year for the third year in a row. This after leading the Bulldogs to their fifth state title and their second in three years in a 35-33 victory over Montgomery Academy.
Hayes was a Super 7 MVP for the second time in three years.
Smart, linebacker and leading tackle for Piedmont, is a finalist for 3A lineman of the year.
The ASWA will announce the back and lineman of the year for each of the seven Alabama High School Athletic Association and AISA classifications at a banquet on Jan. 13 at the Montgomery Renaissance Hotel. The association will also announce Mr. Football.
The fullbacks of the year category includes quarterbacks, running backs, wide receivers and defensive backs. The linemen of the year nominees come from a pool of inside linemen and linebackers.
Sports writers from across the state vote for the ASWA All-State team, then vote for the fullback and lineman of the year finalists on a separate ballot.
Here are the finalists for all of ASWA's top awards.
Jérémie Alexandre, Thompson
Justice Finkley, Hewitt-Trussville
Khalib Johnson, Clay-Chalkville
Braylon McReynolds, McGill-Toolen
Trevon McAlpine, Saraland
John McMillan, Mountain Brook
Jaquavious Russaw, Carver-Montgomery
Quinshon Judkins, Pike Road
DeMarcus Lacey, Pleasant Grove
Anez Cooper, Pleasant Grove
Robert Courtney, UMS-Wright
Khurtiss Perry, Pike Road
Will Stokes, Madison Academy
Walter Taylor III, Jackson
Deuce Spurlock, Madison Academy
Robert Woodyard, Williamson
Jeremiah Cobb, Catholic-Montgomery
Jashawn Cooper, Montgomery Academy
TJ Dudley, Catholic-Montgomery
Emmanuel Henderson, Geneva Cie.
Jammarian Johnson, Clarke Co.
Logan Washburn, Cleveland
Keldric Faulk, House of the Highlands
Koby Keenum, Mars Hill Bible
Javion Belle, Pickens Co.
Brayden Kyle, Decatur Heritage
Jaland Lewis-Horton, Freshwater
Michael Alan Cole, Freshwater
Karl Ligon, Autauga Academy
Landon Sims, Escambia Academy
Kross Colley, Chamber Academy
Trevor Hill, Bessemer Academy
Keith Williams, Pike Liberal Arts
Sports Editor Joe Medley: 256-235-3576. On Twitter: @jmedley_star.