James 'Jim' Hillberry | Powell Grandstand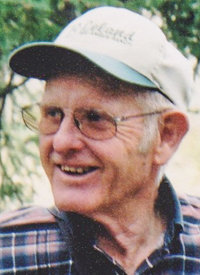 James "Jim" Hillberry, 83, died on July 21 in an accident while working at the ranch he loved.
He was born on June 26, 1937, in Thermopolis, to George and Leora (Haynes) Hillberry. He was raised at the family ranch in Gooseberry and attended school in Worland. The family spent summers living in a sheep wagon on the mountain while moving sheep. After his father died in 1949 when Jim was 11, his mother moved the family to Worland. During his school years, Jim was active in the FFA and a member of the high school football team that won two state championships.
Jim graduated from the University of Wyoming with a BA in Breeding. After traveling to the Nevada oil fields, he worked for the state employment offices in Worland and then in Cody. While in Worland, he met his future wife, Vicki Kister. They married on August 1, 1964.
His banking career began as a farm lender in Worland, continued in Powell, and ended as bank president in Wheatland. He returned to Powell and ran the Powell Bean Company until his retirement.
Jim's passions included his family, his faith and deep friendships, his horses, and community service. He devoted himself to the activities of the grandchildren, taking them hunting at the ranch and teaching them to "pull the taffy" at Crandall's cabin. His friends were like family, nurturing these friendships since elementary school, while adding horseback riding, lassoing and coffee buddies along the way – all adding to the adventures and stories of his life.
Jim has never been without a horse from his birth at the ranch until riding last month. He spent countless hours riding and packing in the backcountry, lassoing and "working" with his horses.
His community involvement wherever he has resided is a book in itself. He loved getting involved in organizations that helped build community or helped children. Highlights include serving as an officer or member of various boards of directors, such as the Wyoming Association of Municipalities, Spring Gulch Coal Company, Chamber of Commerce, March of Dimes and the Shoshone municipal pipeline. He served on Powell City Council from 2000 until the time of his death and was a member of the Cody Missionary Alliance, Powell Economic Partnership, Rotary, Shriners, Elks and Back Country Horsemen. In his youth, he taught Hunter's security classes and officiated in high school wrestling.
He is survived by his wife Vicki, his daughter Sheri (Steve) Coughenour and his grandchildren: Colby, Connor and Tessa Coughenour; her daughter Jayme (Tye) Whitlock and her grandchildren: Graicen, Charlie and Sam Whitlock; Brother Dwaine Hillberry and Sister Norma Jacobs.
He was predeceased by his parents and brother Alfred Hillberry.
Visitations were held on Sunday July 26 at the Thompson Funeral Home in Powell. Services were held on Monday July 27 at New Life Church in Powell, with Kirby Iler as officiant. Interment will be held at Riverside Cemetery in Worland on Tuesday July 28 at 10 a.m.
In lieu of flowers, commemorations can be made to the following: Shoshone Chapter of Back Country Horsemen, PO Box 465, Powell, WY 82435, or Shriners Children's Hospital via Keifer Shrine Club, c / o First Bank of Wyoming, 245 E. First St., Powell, WY 82435.