Germany to support climate action in Serbia with € 309 million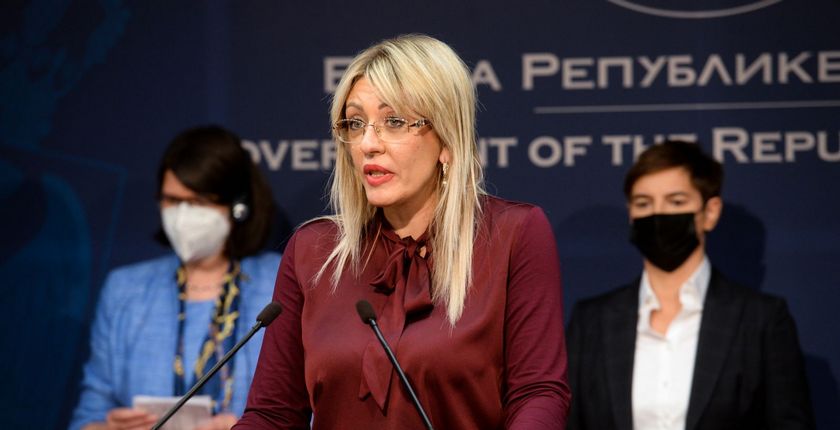 Serbia and Germany signed a declaration of intent on strategic cooperation in the field of climate action, amounting to € 309 million. With technical and expert assistance from Germany, Serbia will continue to work on strategic documents related to decarbonization, CO2 emissions and renewable energy sources, according to Serbian Minister of European Integration Jadranka Joksimović.
Based on the declaration, Serbia will develop an institutional model, she said, adding that the strategic documents will be developed through a working group that will include German experts.
German experts will be part of a working group drafting the strategic documents
Joksimović said that teams from all Serbian government ministries and members of the German delegation would review all important projects to identify areas where German financial aid and subsidies would be most beneficial.
The signing of the declaration was announced during the recent visit of German Chancellor Angela Merkel to Belgrade. However, it was not made clear at the signing ceremony whether the € 309m will come in the form of loans or grants.
Flachsbarth: the 309 million euros are an envelope allocated for one year
State Secretary at the Federal Ministry for Economic Cooperation and Development Maria Flachsbarth, who signed the document on behalf of the German government, said the amount of 309 million euros is an envelope allocated for one year.
Joksimović said the declaration is an important document for Serbia's integration process into the EU, adding that she hopes the country will soon be able to open Group 4 of its accession negotiations to the EU. 'EU, which covers energy, transport, environmental protection, trans-European networks and digitization.
Serbia hopes to open Group 4 of EU accession negotiations
Recalling that Europe aims to become a climate neutral continent by 2050, Joksimović said that cooperation between Serbia and Germany confirms the willingness of the two countries to join the global climate initiative and work jointly to create of a green, resilient and sustainable economy.
Brnabić: Serbia needs € 6 billion investment in sewage treatment plants alone
Prime Minister Ana Brnabić, who attended the signing, said the key goals of the Serbian government are to improve air quality, solid waste management and wastewater treatment.
According to her, Serbia needs investments of around 6 billion euros in sewage treatment plants alone in order to meet European standards.

Publication displays:
3