Filey is hosting a kite festival this weekend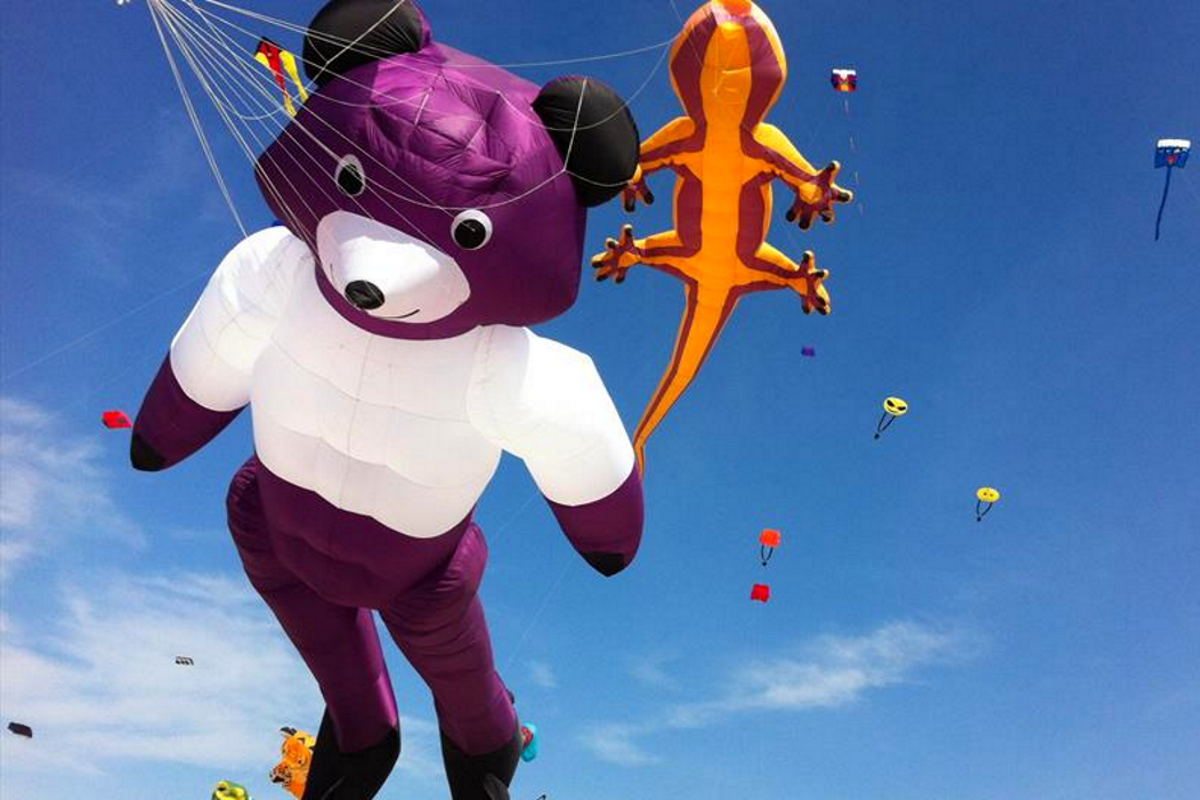 Some of the biggest kites in the world will appear in Filey this weekend.
The Filey Kite Festival is a new free event, taking place at Filey Brigg Country Park on Saturdays and Sundays.
The event is expected to attract dozens of the UK's best kites, displaying a wide variety of weird and wonderful kites in the sky over the Yorkshire coast. The weekend events will be hosted and commented by the NKG (Northern Kite Group).
There will also be a children's merry-go-round, trampolines and an inflatable slide to discover on Saturday during the event.
The event was organized by the Scarborough Borough Council in association with the Northern Kite Group. They say that throughout the day, visitors will see some of the world's largest kites, including the record-breaking Oscar teddy bear, as well as matching animals and other fabulous creations.
Right after the soapbox challenge two weeks ago, board events manager Vicki Jones said it was another big event for Filey.
The provisional schedule of the event includes a number of postings which will all be accompanied by comments.
11:00 am Graham Lockwood – one man, three kites!
11:30 am Pallas Family Flyers – exhibition of two-line kites in music
12.00 Rokakku Challenge – Japanese Combat Kites
12.30 Orion Kite Demonstration Team – John Whymark and Johnny Savage
1.00 TEAM4MATION2 – Big Bri and Jeremy Wharton
1h30 Graham Lockwood – one man, three kites!
2.00 Orion's dazzling demonstration of kinetic kites and music
2.30 The essential Chinese Dragon Kite (if the wind allows it)
3.00 TEAM4MATION2 – more skill and flying fun!
3.30 Pallas Family Flyers, followed by a "Mega team Fly"
This program is subject to appropriate wind and weather conditions and may be subject to change.
Borough Council Events Manager Vicki Jones says the park is a great venue for the event and the weather conditions are looking good.
There will be paid parking available at Filey Country Park
More Yorkshire Coast News