Can Start Watching Pie Town Pet Clinic Business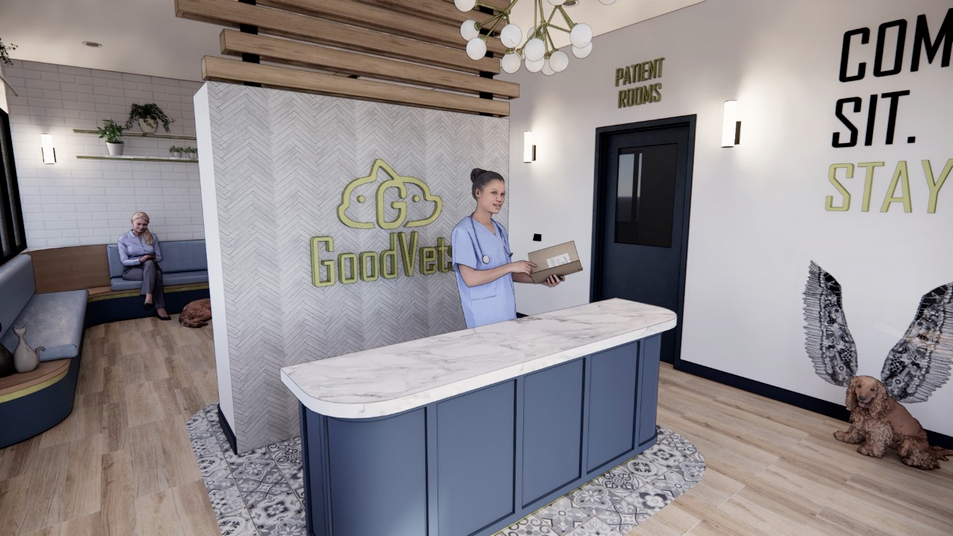 The GoodVets Veterinary Clinic in the Pie Town building, the last residence of Nashville Downtown Antiques, is scheduled to open on May 17.
Ryan Joseph, co-founder of GoodVets with David Saginur, told the Post that the veterinary business will be largely overseen by the hospital's medical director, Dr Josie Arbogast. Over time, both plan to grow to 20 full-time employees.
GoodVets has been operating in Chicago and Kansas City since early 2017, with additional locations tentatively planned for Nashville. Joseph and Saginur bring more than 20 years of collective experience in the creation, operation, investment and consulting of companies. Prior to launching GoodVets, the Business Partners spent six months researching the veterinary industry and have since held almost every role in an animal hospital environment.
Arbogast, originally from Indiana, graduated magna cum laude from the University of Dayton with a bachelor's degree in biochemistry. She then received her DVM degree with honors from Ohio State University.
GoodVets will have an address of 606 Eighth Avenue S., in the downtown segment where Pie Town and The Gulch overlap. Services to be offered will include diagnostics, wellness exams, surgery, boarding and emergency care.
"Although our hospital is technically called GoodVets The Gulch, we are excited to be moving to Pie Town for a multitude of reasons, including the many wonderful pet owners living in the community," said Joseph. "We love the culture of the neighborhood, largely influenced by institutions like Third Man Records and Tennessee Brew Works. We are thrilled to be in and adjacent to Nashville's cultural epicenter, yet have a large, well-located space with parking for all Nashville pet owners.
Joseph and Saginur do not disclose the cost of commissioning or the terms of their lease with landlord SomeraRoad. However, a recently issued permit to allow construction of the space is valued at $ 300,000. RWE Design Build, based in Illinois, specializing in building animal care clinics, is managing the work.
Joseph said the team was having preliminary discussions with potential owners in Germantown, among other parts of the city.
"While it is important for us to find the ideal facility to house our hospitals, we are confident that we will find a second and hopefully a third home in Nashville next year," he said. declared.
GoodVets will be the second downtown pet clinic. Little Urban Vet Clinic operates at 64 Hermitage Ave. at Rolling Mill Hill.