A real field of dreams in Simonton | Opinion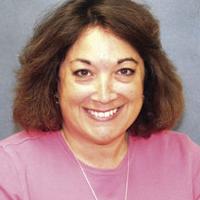 In the movie "Field of Dreams", one of the repeating lines is – "If you build it, they will come." Here in Fort Bend County the field has been built, and no doubt they will come.
More than 70 acres of beautiful land was donated to Fort Bend County by Simonton native Dr. Harold Daily in the mid-2000s.
The donation was particularly generous, especially as Fort Bend County transitioned from rural to suburban. Thousands of homes are on the drawing board along with malls and restaurants, and land prices are skyrocketing.
But Dr. Daily envisioned something different for his family's land. He wanted a nature preserve with a playground and sports fields, including baseball diamonds, for the enjoyment of children and families.
Darren McCarthy is Fort Bend County's Director of Parks and Recreation. He had previously overseen the Rosenberg park system, but he saw the potential of Daily Park and wanted to be part of the experience.
He was not disappointed. The site has transformed and there is more to come.
On site is a covered pavilion, with restrooms, picnic tables and barbecue stands. Open fields are great for kite flying, flag football, soccer or baseball games.
Volunteers gave their time to develop the park. My husband, Rick Adams, is an active mentor for Scouts looking for projects to complete their Eagle badge.
McCarthy said the scouts helped bring about improvements, thanks to Rick's leadership.
These young men added benches around the lake and a walking path through the woods near the lake. Future plans for the scouts include building a bluebird trail to attract songbirds to the area.
Master naturalists are also on board to help with future educational projects, and plans include building a community center on the property.
In keeping with Dr. Daily's wishes, it was only fitting that the official opening of Abe and Lizzie Daily Park, named after Dr. Daily's parents, would take place with a friendly baseball game.
McCarthy said Dr. Daily wanted to see a baseball game at the park, and county volunteers and staff worked tirelessly to make his dream come true.
Tents were set up, youth were invited to play ball and officials were on hand under scorching Texas skies.
Dr. Daily threw the first pitch at the inaugural ball game, presented by the Fulshear/Katy Area Chamber of Commerce. McCarthy said the 95-year-old delivered 1 crease constable Chad Norvell a solid throw over home plate.
McCarthy said the park is a peaceful, natural oasis. The sounds of congested highways and leaf blowers are a distant memory here. Visitors can often spot a bald eagle overhead and the sunrises are spectacular.
Dr. Daily dreams of having a playground for all abilities in the park, and McCarthy said he was looking forward to building that playground.
There will be at least three soccer/football fields and at least three baseball fields on site. Forty acres of donated land is close to the Brazos River, and this area will remain undeveloped as a nature reserve.
Once the rains return to the area, McCarthy envisions a tranquil body of water where people can fish and relax in the shade of the trees that surround the lake.
This beautiful natural area is possible because Dr. Harold Daily generously donated family land to the people of Fort Bend County.
His dream was that people could get away from the hustle and bustle of life and enjoy the simple pleasures – an afternoon of flying kites, walking on nature trails or quietly watching trees, butterflies , flowers and shy lizards.
Thanks to you, Dr Daily, they will surely come. Thank you for your generous gift to generations of people in Fort Bend County.